How to become a reseller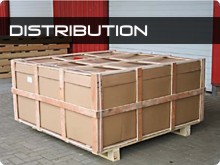 As a wholesaler, we supply branded car dealerships, CarHifi dealers and workshops directly with our products at dealer terms.
Eclusively receivable from us: Products of the brands Kufatec, Ampire, Hella, Magneti Marelli, ULO, TYC, Valeo and many more.
For you as B2C customer, the purchase directly from us has the advantage that we do have a long history of extensive know-how and we can help you as well as competent if e.g. questions about installation should occur or what ever you will need.
In order to register you as a distribution partner, we need a trade license as well as a short description of your sales concept. We will be happy to contact you to discuss the details of the delivery. And, of course, you will be able to see your dealer prices and services.
The dealer price lists can be viewed online in the shop. Please register before in the shop.
After verification of your documents we will convert your account to a dealer account.
Hotline for distributors:
| | |
| --- | --- |
| Phone | 0911 / 80 19 18 20 |
| E-mail | |
Please do not hesitate to contact us and ask for articles which you cannot find in our online shop. We do have a wide range of service and products.
Our service times are Monday through Friday from 8 a.m. to 5 p.m. and from 7:30 p.m. to 10 p.m. (irregular).
We would be please to hear from you!
Your Need4Street Automotive GmbH