Car master operation and installation service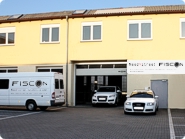 You want to get an article installed in your car? We are your perfect partner for installation. In addition to sales, we also offer an installation service as a car master workshop.
We are specialized in automotive electronics for Audi, BMW, Lamborghini, Seat, Skoda, Mercedes and Volkswagen. We concentrate on solutions that correspond to the factory components or similar components.
Our expertise in combination with many years of experience enables complex work, expert advice, high-quality installations and high customer satisfaction. This is proven by more than 10 years of experience and by qualified personnel trained in car dealerships. Necessary training, e.g. for safety-relevant work on airbags are available.
We will appreciate to make you an offer. Just send us an
e-Mail
including your chassis number.  
What we do:
Bluetooth

Fully integrated hands free with audio transmission. Operable via the buttons of the vehicle.

Parking aid / PDC

Monitoring of barriers front and rear, also with steering function.

Assistance

Your vehicle can do more for you with assistance systems.

Rear view cams

No more barriers and more overview when maneuvering.

Navigation

Retrofit of navigation systems, original as factory.

Hifi/Multimedia

Interfaces for USB, AUX, Video. DVD also while driving. Sound systems.

Seats

Always keep the right attitude with our seating offers.

Alarm technology

Let us create your individual security concept. Perfect protection as needed.

DAB+ digital radio

More stations in better quality. Move to the digital age!

Cabriolet modules

Comfortable soft top controls with show effect. Also by remote control and while driving.

Steering wheel

Steering wheel with multifunction buttons, also retrofit of a cruise control.

Lightning

Headlights and taillights in a modern design and bright illumination. Xenon, LED and assistant light.

Infotainment

Retrofitting of original infotainment systems. More features like Bluetooth, DAB, Navigation, App Connect.

Tailgate

Comfortable, electric operation of the tailgate by push button or remote of your key. Also with foot sensor.

Trailer Hitch

Trailer coupling including electronics for complete integration into vehicle electronics.

USA Umrüstung

Retrofit USA vehicles to EU standard. Lighting, infotainment, ready for approval.

Vieles mehr...

We make the retrofitting of almost anything possible, preferably if it has a plug.
Please contact us either by or give us a call: +49 (0)911-80191820. We would appreciate to make you an offer for a fixed price.
Now also on Saturdays
Once a month we offer you our installation service on Saturdays. These are the dates for 2019:
05.01.2019
02.02.2019
02.03.2019
20.04.2019
04.05.2019
01.06.2019
06.07.2019
03.08.2019
07.09.2019
05.10.2019
02.11.2019
07.12.2019
Where we are:
Support for Installation
If you have any questions about any installation please contact our support. You can choose how you prefer to contact us:
Our service times:
Mon - Fri: 8:00 a.m. - 5:00 p.m.
Mon - Fri: 7:30 p.m. - 10:00 p.m. (irregular)
Samstag: 10:00 a.m. - 10:00 p.m. (irregular)
If you have already arranged an appointment with us in Zirndorf, you will find here the information you need:
PDF Download