About us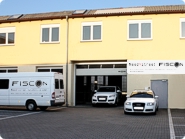 Need4Street Automotive GmbH is your expert for retrofitting electronic components for your vehicle.
Our expertise in combination with many years of experience enables complex work, expert advice, high-quality installations and a high level of customer satisfaction. This promise is confirmed by more than 15 years of experience and by qualified personnel, trained in car dealerships and partly with master craftsman certificate. Necessary training, e.g. for safety-related work on airbags, are available.
We supply both: B2C customers as well as workshops, car dealerships and trading companies.
Milestones
2001
Foundation of the company as a sole proprietorship by the current CEO
Dipl. Betriebswirt (FH) Holger Auernhammer.
2006
Launch of the product line IMA-Box of fully integrated multimedia adapters.
2007
Launch of the product line Cabrio-Plus for top comfort controls.
2008
Launch of the product line FISCON Hands free.
2009
Despite global economic crisis and difficult market environment, sales increase by more than 100 %.
2010
Moving to our new business premises: Office, warehouse and installation space.
2011
Transformation of the legal status into a GmbH due to the strong growth in past few years.
2013
Expansion of the business unit "installation" and registration as a car master workshop.
2019
Launch of the product line Need4Stream for streaming amplification.
2020
Our next goal: To win you as a satisfied customer!

Company data
Headquarter
Need4Street Automotive GmbH
Franz-Kafka-Weg 44
90513 Zirndorf
Germany
Sale, warehouse and installation
Need4Street Automotive GmbH
Hinterm Bahnhof 4
90513 Zirndorf
Germany
Phone
+49 - 0911 - 80 19 18 20
CEO
Dipl. Betriebswirt (FH) Holger Auernhammer
Tax number
DE276002652
Commercial register
Amtsgericht Fürth, HRB 12843
Customer service
Internet
www.need4street.de
www.fiscon-mobile.de
www.cabrio-plus.de
Here we are